Economy
What is the construction CLA 2021?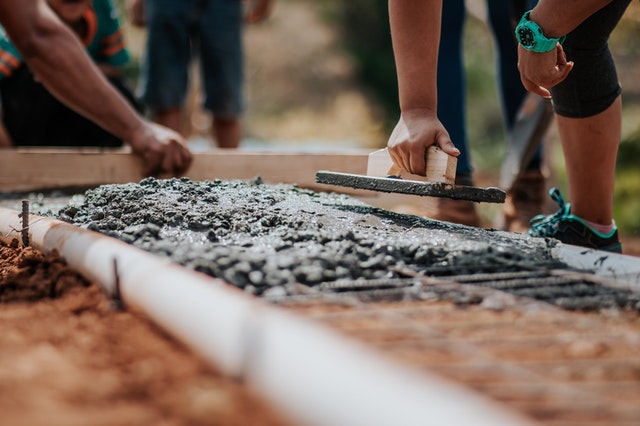 The construction collective bargaining agreement 2021 is for employees and employers. The collective agreement describes the rights and obligations of employees and employers. It also contains legal agreements on remuneration and the number of hours an employee must or may work per day/week/month. It also states when an employee is entitled to a break or an irregularity allowance. In addition, you can find out how many days of vacation you are entitled to in the CLA. It also contains the rules for sick leave. Often, you have to give notice of your leave a few days or weeks in advance, so that an employer can anticipate. You must also report sick as soon as possible so that an employer can find a replacement.
Sometimes it can also be if you are sick for a long time they require you to see a company doctor. Of course, this should not be contrary to the letter of the law. Agreements are also made here about the facilities of the workplace with the emphasis on safe and responsible working. The rules in an individual agreement between employer and employee may never be more disadvantageous than discussed in the CLA. An employer may want to give more pay, but less is not allowed to give just one example.
Who is the construction collective bargaining agreement 2021 important to?
The construction CLA 2021 is for everyone who works in construction. This CLA is valid until the end of 2021, after which a new CLA will follow. Because this concerns the construction industry, it may differ from another CLA, but this will never be to the disadvantage of the employee. In the construction industry, employees aged 55 and over are allowed to work 4 weeks a week whenever they choose. For this reason they may not be dismissed or refused employment. This is because of the physical strength that deteriorates when you have worked in construction for a long time. The statutory vacation entitlement remains despite your illness.
However, there may be individual agreements that are in addition to this. In addition, an employer may not withhold hours during frosty weather. They may give you time off because the work cannot be done, but they must always continue to pay you in accordance with the collective labor agreement. A prolonged period of frost causes employers to have less turnover. However, this may never be a reason for dismissal. And there are many more special rules in the construction industry.
What are the most important changes?
In the 2021 construction collective bargaining agreement, it was agreed that an additional 1.5% will be added to the basic wage. In addition, employers are allowed to give a profit distribution of 1% at the end of the year. This does not apply to every employer. Other compensation also increases by the same percentage with the exception of mileage compensation. Also, a diploma bonus of €2500 has been established when passing BBL2 ™ BBL4. Also the books for the training are free until 2023 for people who want to enter the profession. The mileage allowance for employees and temporary workers has been equalized to a rate of €0.32 per kilometer.

There is also a subsidy for hiring workers aged 55 or older who have worked in construction for at least 10 years. For this, employers can get a subsidy of up to 5500 euro. They must have worked for their previous employer under the construction collective bargaining agreement. Temporary contracts will also be increased from 2 to 3 years so that employers will lay off fewer people and run less risk. There is a great shortage of workers in the construction industry.
What are the rules when in and out of service in the construction industry CLA 2021
The 2021 construction collective bargaining agreement stipulates that an inspection must take place before hiring personnel. They also call this an entrance examination which is used to see if the employee fits the job. This is only required for people who will be doing heavy physical work. There is an exception for people who are going to work in construction because of the UWV or re-integration. Often they have already undergone such an examination and the responsibility lies with these organizations. An employer always retains the right to have employees undergo periodic medical examinations. With this they check whether the employees are still in the same condition when the contract is renewed, for example. If an employee disagrees with the results, he or she can request a re-examination from certified occupational health and safety services.
What must employers adhere to in terms of working hours and working time according to the construction collective bargaining agreement 2021
The basic rules of the construction CLA 2021 describe what the rules are regarding hours and working hours. With a 40 hour work week you are allowed to work 8 hours per day. It may be possible to deviate, but this may not last longer than 13 weeks. In special situations, this period may be extended to a maximum of 26 weeks. If a company employs you on the basis of a number of days per week, this may be a maximum of 5. This may be spread over Monday to Friday, but also to Sunday as long as it is a maximum of 5 days. A deviation in the schedule may be up to 9 hours per day as standard and up to 10 hours per day in special situations. For people under 18, the standard maximum is 9 hours per day in both situations.
The working hours are between 9:00 and 19:00 and this may only be deviated from by agreement with the employee for additional compensation. An employer can oblige a maximum of 5 Saturdays per year, but you can discuss among yourself that you will work more Saturdays per year. If more Saturdays are required then this is possible for an additional fee for the employee. This must be included in the contract.
What about days off and leave?
Legally, there are rules included regarding the minimum condition in the construction CLA 2021. At the construction site, this is 20 days minimum with possibly 9 days supplemented at an age up to 18 years. From 18 years of age, this is 20 minimum and 5 above statutory. Of course, it is always possible that you are entitled to more vacation days if you work more hours than discussed in the contract. There are also 15 to 20 scheduled days off such as public holidays, construction holidays and other company closures. These are days you did not ask for and should therefore be paid as usual. It only applies when you would have worked on those days.
In addition, there are several transitional arrangements for people who have been in the profession for a long time because of the old construction collective bargaining agreement. You can get up to 10 days of bereavement leave per year for accompanying a terminally ill person. Depending on the number of hours, extra days off can also be earned for a funeral of family or friends.
What working conditions and safety must employers comply with in the 2021 construction collective bargaining agreement
Every employee has the right to prevention care according to the construction collective agreement 2021. This means that everything possible is done to ensure the safety of employees. You may also be given physiotherapy as a precautionary measure to prevent injuries or disablement later on. Most employers also do a health screening which is voluntary up to age 19 and may become mandatory after that. This can be repeated periodically if necessary to see if an employee is progressing or regressing. There are also various rules regarding absenteeism. Employers also have to tell it if employees may be at risk of restrictions later in life. This is usually done by means of a risk analysis and the employee is then also addressed here.
How is sickness and leave regulated in the construction collective bargaining agreement 2021
Rules for reporting sick or requesting leave are also set out in the 2021 Construction CLA. When you are sick yourself then you must also stay at home the whole time. An employer always retains the right to check on this. The employee is entitled to continued payment of 100% in the first year and 70% in the second year. For people of AOW age, a maximum duration of 13 weeks applies. If the employee reports sick more often in the year then there may be waiting days on which they are not entitled to continued pay. If it is discovered that you do work elsewhere then the employer only has to pay the actual amount.
Employees have the right to unpaid leave for family birthdays or anniversaries. This also applies to visiting a doctor during working hours. If you have time off and you take it, you will continue to be paid. Every employer has agreements on how long in advance you must request leave. In special circumstances, it can be decided to withdraw the leave. An employer always retains this right if he can show that there is no other way to solve the problem.
Who is covered by this collective bargaining agreement?
All construction or infra companies use the construction CLA 2021. The employees within these companies all fall under this. This can range from a road worker to an administrative employee. It is important to always read the CLA carefully before you sign a contract with an employer. This always describes the rules that apply within the sectors and to which you are entitled as an employee. An employer may deviate from these rules, but this may never be to your disadvantage.
Even if there is something on paper that is to your disadvantage, this is not legally valid and the construction collective agreement applies. It is best to read this before you start working in this sector. Even if you are an employer, it is important to read this carefully. It is 188 pages full of information on rights, obligations and conditions. These are equally important for both parties to know.
Who cannot claim the 2021 construction collective bargaining agreement?
Workers who do not do construction-related work are not covered by the 2021 construction collective bargaining agreement. However, this does not apply when you work for a full construction company. In that case, all employees have the same rights. A company with several branches usually has a different CLA. Here you can look at the work individually. When in doubt, the Internet is full of information. If you are a member of a trade union, you can always ask for advice. After all, it's about your future and the earnings that go with it.
What about bonuses and allowances in the construction collective bargaining agreement 2021 (FNV)
The 2021 Construction CLA also describes the surcharges to which an employee is entitled if a company applies them. For example, there is a bonus for damage-free driving of machines and vehicles. Depending on the number of damage-free quarters, there is an amount for this ranging from 10.57 to 19.03. When you have to keep yourself available outside the regular work hours then you are entitled to a surcharge. On Monday ™ Friday this is 13.59. When you work on Saturday 20.91 and on Sunday 27.18.
Of course, there may also be individual agreements whereby there is a higher compensation. There are also statutory special hours such as working between 00:00 and 07:00. On Tuesdays through Fridays you are entitled to 30% compensation. On Saturdays there is an allowance of 50% and on Sundays of 75%, but also on Mondays you are entitled and this is 100%. If you work on Monday to Thursday between 19.00 and 24.00 then you get 30%. On Friday this is 50% on Saturday 75% and on Sunday 100%.
Reimbursements for in-house emergency response BHV or first aid
The 2021 construction CLA states that you can also receive compensation for taking a BHV or first aid course. If you took this course outside of work you can receive €149.35 - 151.59. This is a one-time payment and you may also claim for travel expenses. If you have taken it within the working hours, the employer is obliged to pay the tuition and course materials. A BHV diploma must be obtained every year and the first aid diploma is valid for 2 years. You can also obtain both diplomas and be entitled to both payments.
What is the most important thing to know for employers about the 2021 construction collective bargaining agreement?
Employers must start paying 1.5% more wages to their workers from August 1, according to the 2021 construction collective bargaining agreement. By January 2022, wages must have increased by double that is 3%. Because of the corona pandemic, employers must also pay extra compensation to those who work from home. Employers are also going to work hard to find new people in the construction sector where there is a big shortage. Also, they are also looking at speeding up training and encouraging entrants. They are also going to look at how to give digital materials to the new employees because new safety instructions are always emerging. In addition, every effort is being made to keep the outflow to a minimum. A sum of 500,000 euros for stress prevention is also being made available. In addition, there is also a budget of 5.6 million for training new employees.
What workers need to know about the construction collective bargaining agreement 2021
For workers, the most important thing about the 2021 construction CLA is that wages have increased by 1.5% and in Jan. 22 by 3%. There is also a subsidy for workers who have worked under the construction CLA for 10 years or more and want to re-enter. This amounts to 5,500 for employees aged 50 or older who want to get back into the trade.